Frequently Asked Questions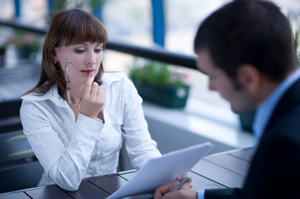 Here you'll find answers to common questions our clients ask. Start by selecting one of the links below. If you don't see what you need – call or contact us online.
What type of products and services do you provide?

Good question! We are a full service shop and offer a wide range of products. To see a full listing and description of what we can offer you, check out the Products area in the Customer Service Section of our website.

How do I go about getting an estimate from you?

Well, since you are here, we would suggest you use our online estimate request form. Otherwise, the best way to ensure that we get all the information necessary to do an accurate quote is to give us a call at (251) 661-1400 or 1-800-873-2281 and talk with one of our customer service representatives.

Tips on how to save your design files.

Make them print ready and acceptable for us to print.

File Types Accepted:
PDF
• From any native application. For best results, use the PDF/x-1a2001 settings in Acrobat Distiller.
• Check the "Marks and Bleeds" and use .125" for files with bleeds.
• Verify the fonts are embedded: File - Document Properties - Font Tab
• QuarkXpress - submit your files as a .pdf. Avoid using QuarkXpress application export to "Layout as PDF." Print file to Postscript and use Acrobat Distillers PDF/x-1a2001 settings to create a .PDF.
EPS
• Fonts outlined, images embedded.
TIFF
• High resolution (300 dpi minimum)

Checklist:
• 1-up - one copy per item, one item per page
• Actual size - document size reflects final product size
• Colors used are CMYK, not RGB
• Fonts are embedded or outlined
• 1/8" Inner Margin - anything that doesn't bleed is 1/8" from edge of the product
• Bleeds extend 1/8" beyond the edge of the product
• All Black text is 100% black
• Photos and raster images are 300 dpi minimum and saved as .tiffs
• Use the mainline of your order for your file name. Do not use file names such as: business card.pdf, logo.tif, card.eps, etc.

What is coated paper stock?

Coated paper stock is a premium, high-quality paper that has been given a smooth glossy finish designed specifically for documents that require sharp details and vivid colors. Uncoated paper, by contrast, is relatively inexpensive but porous, and is best suited to the printing of black and white text documents.

What is a proof and why is it important that I look at it?

A proof is a copy of your job that is produced for you to check for errors (proof) before we run your job. Proofs can be emailed to you in .pdf format or printed on a laser printer or our digital press. PDF format proofs are free for the first proof if the job is approved and printed within 30 days. Subsequent proofs for revisions and/or corrections are subject to a $7.50 charge per proof. Additional art set-up charges may be applicable for complex or time intensive jobs. Hard copy proofs that are physically printed are $12.50.

What is the Pantone Matching System?

The Pantone Matching System (PMS) is a color reproduction standard in which colors all across the spectrum are each identified by a unique, independent number. The use of PMS allows us to precisely match colors and maintain color consistency throughout the printing process. PMS colors can be matched exactly only with spot color printing. 4 color process printing is a totally different type of production that is not capable of PMS color matching

Why do the printed colors look different from the colors on my screen?

In short, printers and monitors produce colors in different ways.

Monitors use the RGB (red, green, blue) color model, which usually supports a wider spectrum of colors. Printers use the CMYK (cyan, magenta, yellow, black) color model, which can reproduce most—but not all—of the colors in the RGB color model. Depending on the equipment used, CMYK generally matches 85–90% of the colors in the RGB model.

When a color is selected from the RGB model that is out of the range of the CMYK model, the application chooses what it thinks is the closest color that will match. Programs like Adobe Photoshop will allow you to choose which color will be replaced. Others may not.

Once I submit the documents, how long will it take to finish my job?

• Black ink business cards are 1 working day.
• Standard spot color and 4 color process business cards are 2 working days.
• Other spot color jobs, such as letterheads, envelopes, or announcements are 5 working days.
• Other 4 color process jobs, such as brochures, flyers, or post cards are 3-5 working days.
• Adding a second side to a job may add 1 day to it's production time.
• PMS spot color jobs are 3-5 working days.
• Foil stamping is 14 working days.
• Proofs are returned in 1 working day.

All of these turnaround times are based on receiving the order and artwork by 3:30 pm CST the day prior to production.